Soap made simple.
For everyone, everywhere.
Soapr empowers you with the only tools you need to create, curate and refine your favorite soaps.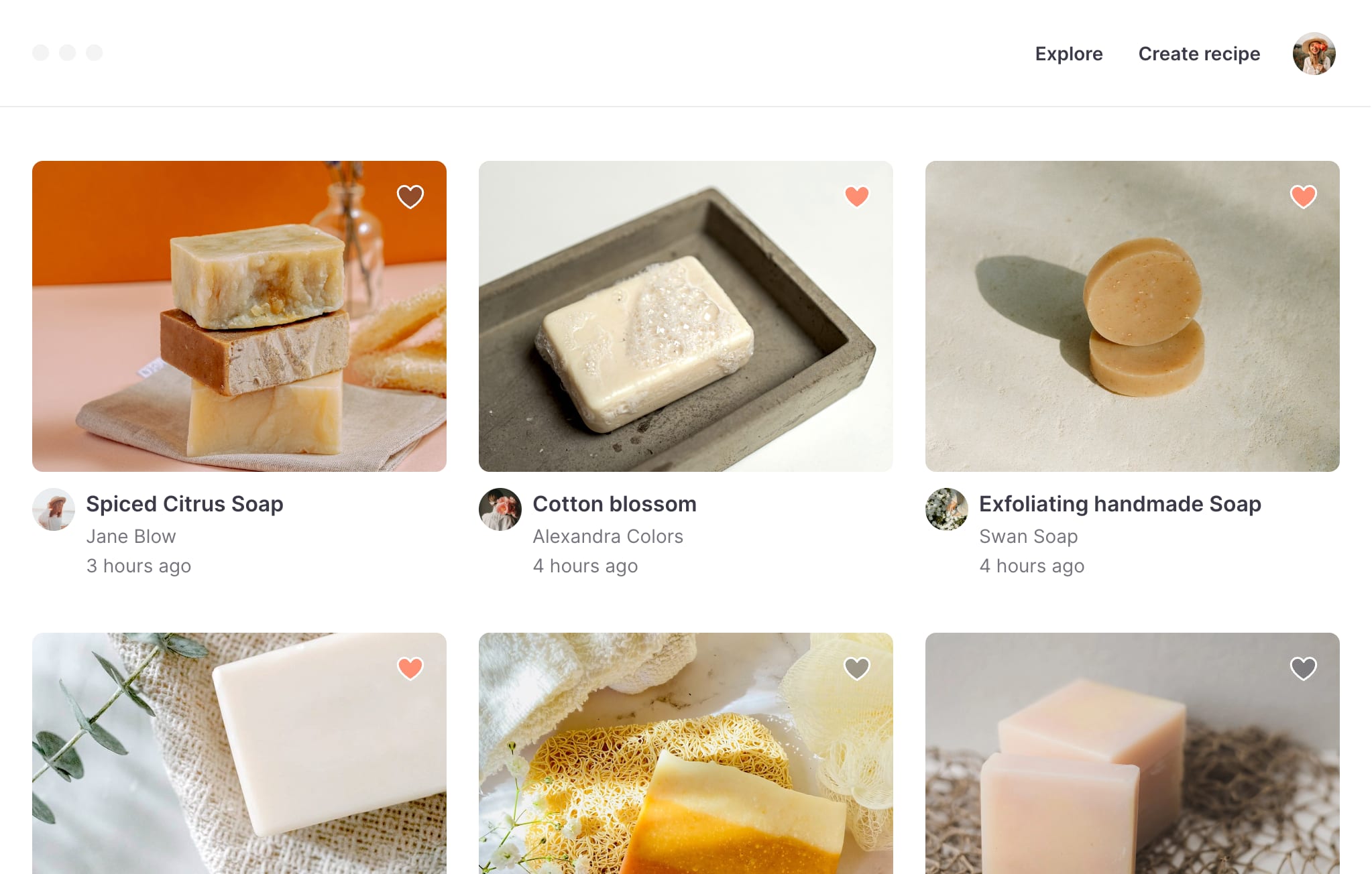 Welcome to the new home of soap-making
We grew bored of the old-school, boring soap-making tools. So we're doing things differently.
The only soap calculator you'll ever need
Unlike traditional soap calculators, ours is fun, clear and easy to use – and doesn't assume you're already a soap connoisseur.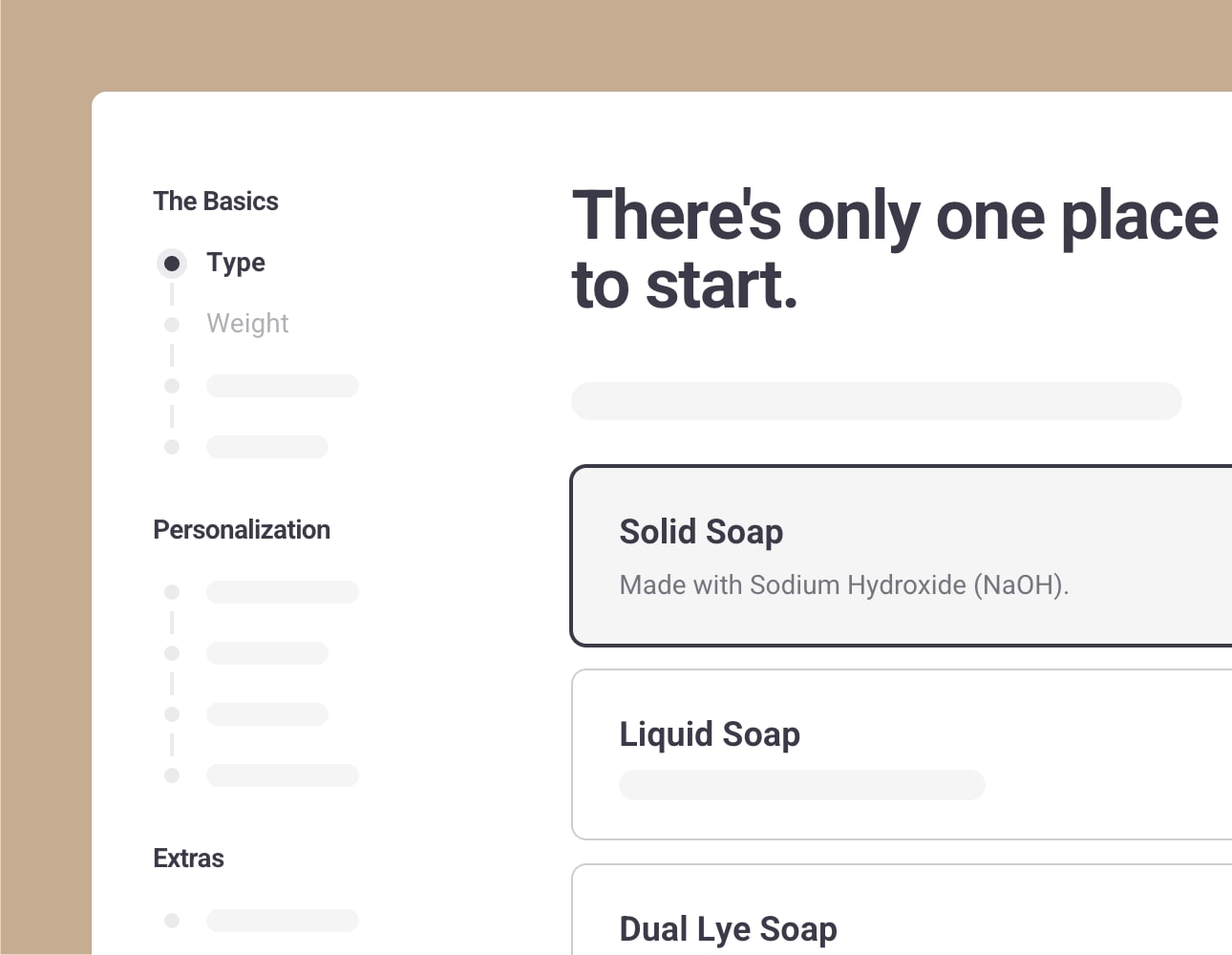 Make your soap your own
There's more to recipes than measurements and directions. With Soapr, you can inject your personality directly into your recipes by adding your own pictures, notes and special instructions.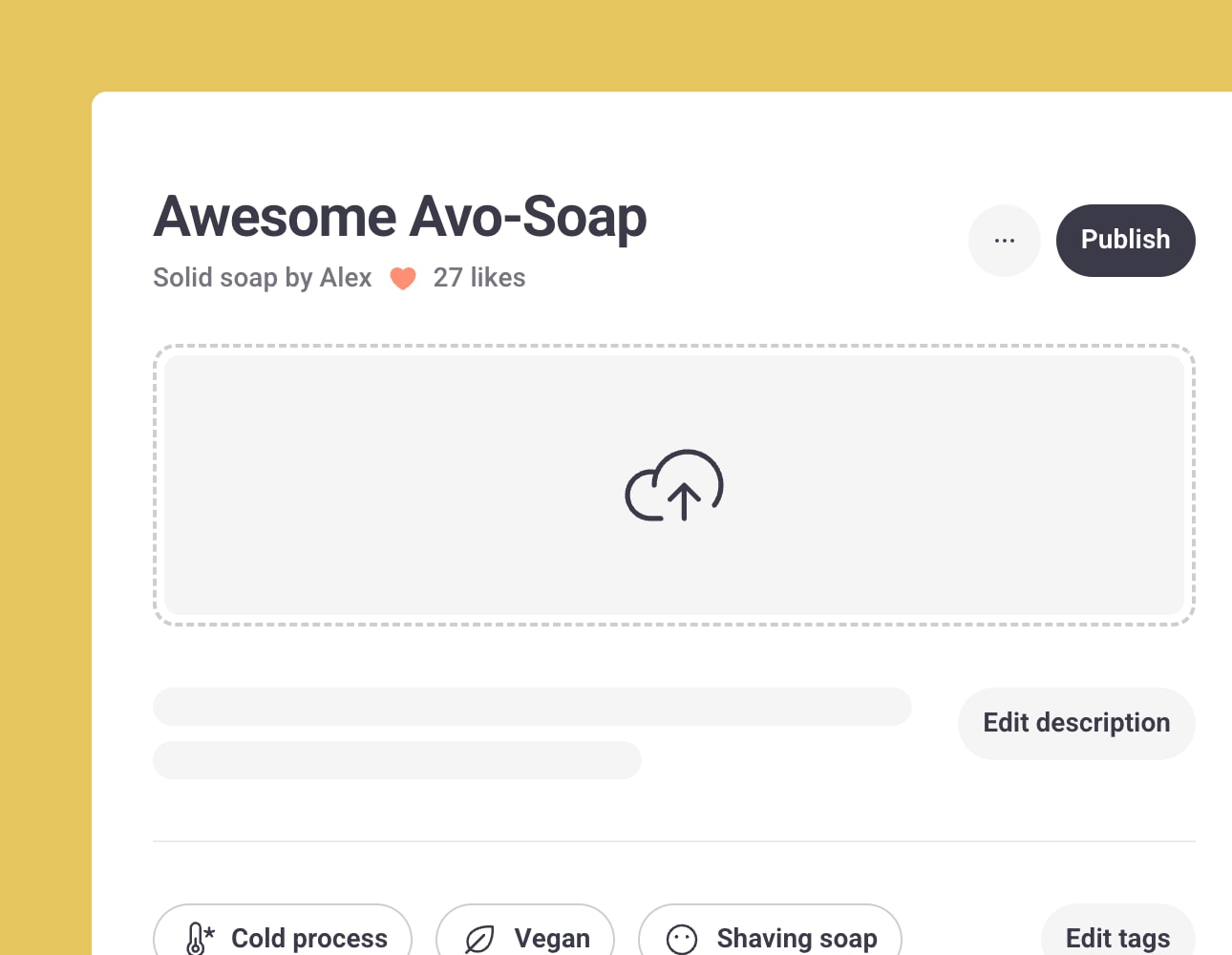 Collect your favorites
See a soap you love? Save it! Create as many collections as you like, and organize them in whichever way works best for you.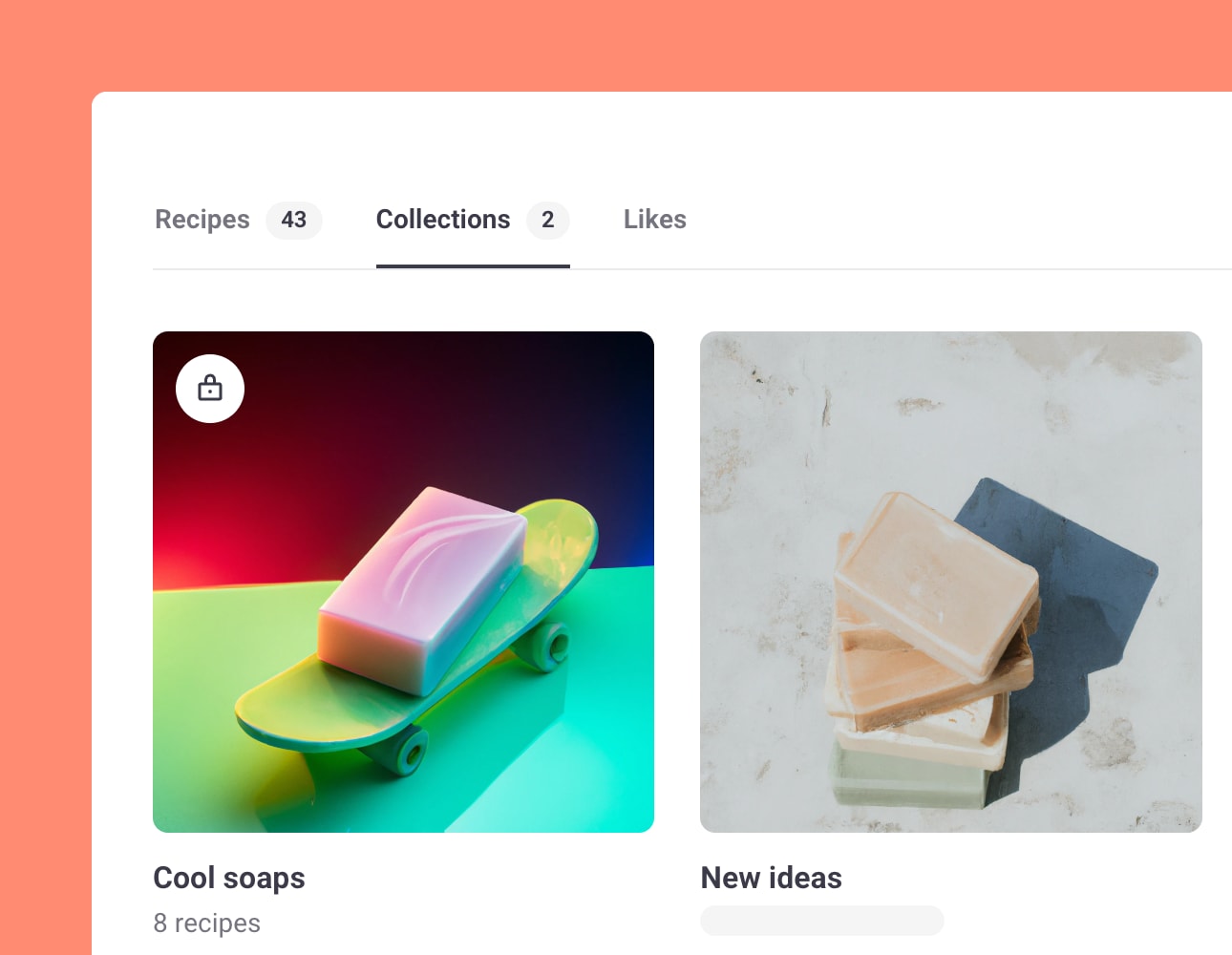 Make soap. Cut waste. Have fun.
We've swapped jargon for simplicity, and monotony for fun. So wherever you are on your soap-making journey, Soapr's the pit stop for you.
Come for the soap. Stay for the community.
Find and share recipes, get and give feedback, and connect with soap-makers all over the world. Soap-making's universal, so our community is too.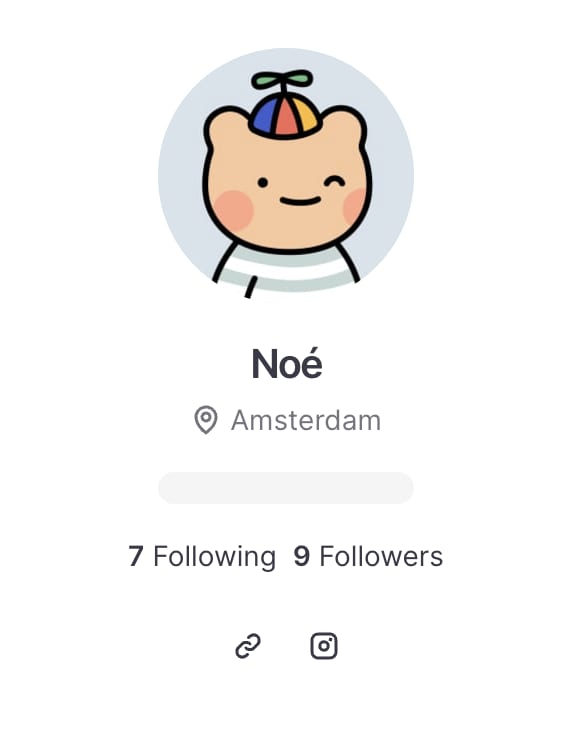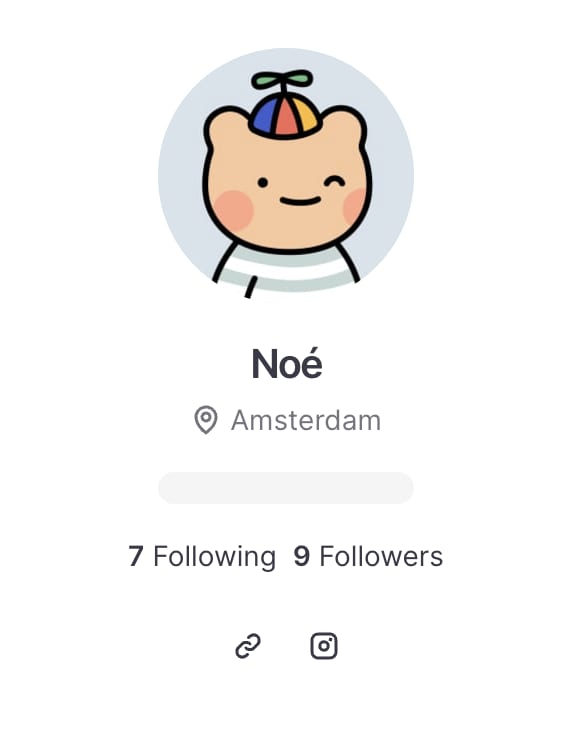 Soap-making doesn't get beta than this
Sign up for early access, and help shape our development before we open our doors to the public.